---
Yunnan Pu-Erh Tea
Chinese Yunnan Pu-Erh Tea loose leaf tea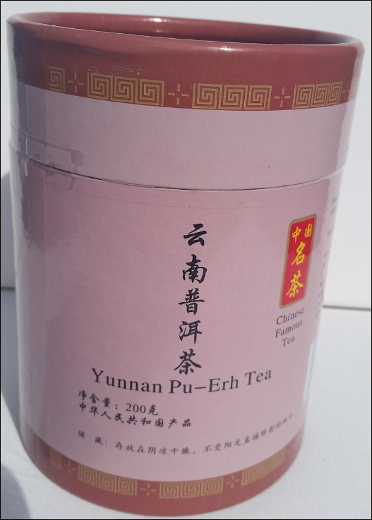 Yunnan Pu-Erh Tea 200gm
Chinese loose leaf green tea
In Stock
£8.50
Product description
Chinese Yunnan Pu-Erh Tea 200gm
Yunnan Pu-Erh Tea 200 gm
Yunnan Pu-Erh Tea is prepared with quality tea from high-mountain in West China by undergoing special fermentation technology.
It tastes strong and mellow with scent of long standing.
It can reduce the grease, help digestion, quench thirst and dispel alcoholic toxicity because of its mild nature, it is a rare health beverage for all ages.
Direction
Add a table spoon of Yunnan Pu-Erh loose Tea into a tea pot and add hot boiled water, leave it for 3 to 5 minutes, then filter and consume.
Note: Please try adding or reducing the tea and soak time according to your taste.

Main Ingredients
Yunnan Pu-Erh loose Tea.
Storage
Keep in a cool, dry place away from direct sunlight.
Specification
200gm
Customer reviews
Hi, I bought this tea few months ago, it works well . Good product. Thanks
- Verified Customer
---
Taste and smell good, nice tea.
- Verified Customer
---
Submit a Review