---
Oolong Loose Tea
Chinese Oolong loose leaf tea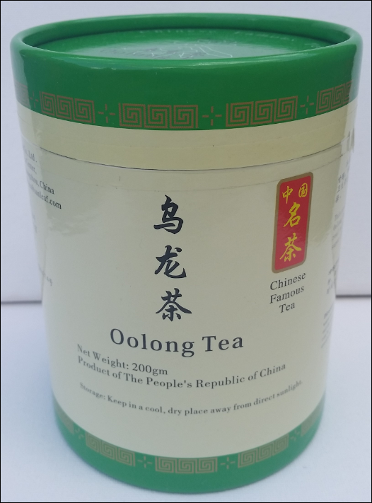 Oolong Tea 200gm
Chinese Oolong loose leaf tea
In Stock
£8.50
Product description
Chinese Oolong Tea 200gm
Oolong Tea 200gm
Oolong Tea is selected from famous Chinese Oolong Tea, 100% natural; it will bring you a real enjoyment by its distinctive aroma and super flavour.
Direction
Add a table spoon of Oolong loose Tea into a tea pot and add hot boiled water, leave it for 3 to 5 minutes, then filter and consume.
Note: Please try adding or reducing the tea and soak time according to your taste.

Main Ingredients
Oolong loose Tea.
Storage
Keep in a cool, dry place away from direct sunlight.
Specification
200gm
Customer reviews
Hi, Oolong loose tea is one of my favourite green tea, also ,I lost 5 stone. Thxs
- Verified Customer
---
Good Flavor, aroma, wonderful Oolong tea, good to drink after food or anytime.
- Verified Customer
---
Submit a Review